A year on from Priti Patel's deal with Rwanda to deter small boat crossings, the government has spent £2bn on asylum costs and the number of channel crossings have reached an all-time high.
Today marks a year since the former home secretary signed the controversial deal with Rwanda – yet asylum bills have only risen since.
Priti Patel signed the contract with the intent to reduce asylum bills and cut down on the number of 'illegal' migrants crossing the channel, but the pact has failed to uphold these promises.
A record number of 45,000 asylum seekers have crossed the channel from France to the UK in the year since, with no sign of stopping.
Addressing the subject in an interview with Conservative Home, Rishi Sunak said there is "no single, simple solution" to the small boat crossings and it "won't happen overnight".
The Prime Minister has made "stopping the boats" one of his main pledges, but said it will not be possible before the next election.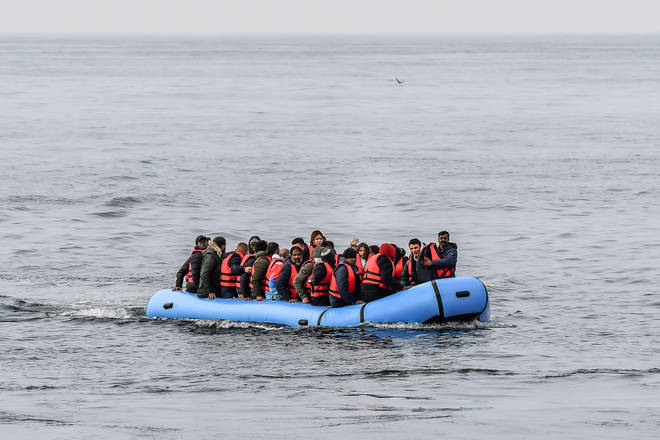 In the last year, the Rwanda deal has seen the government has dish out £120m on development in the African country, as well as £20m on set-up costs, £300,000 on the former and current home secretary's visits to the capital Kigali, and £500,000 on the failed first flight, which never took off due to legal challenges.
The government has also committed to giving the country an undisclosed amount for every individual it processes as part of the pact.
An estimated £1.86b has been spent on housing asylum seekers in the UK in the year following the deal's signature – costing an average of £4.7m a day.
Last month Ms Patel's successor, Suella Braverman, extended the Rwanda deal to cover all migrants who cross via small boats, including modern slavery victims.
It also comes after the government announced plans last month to rehouse migrants to abandoned military bases and barges, in an effort to cut down on hotel costs.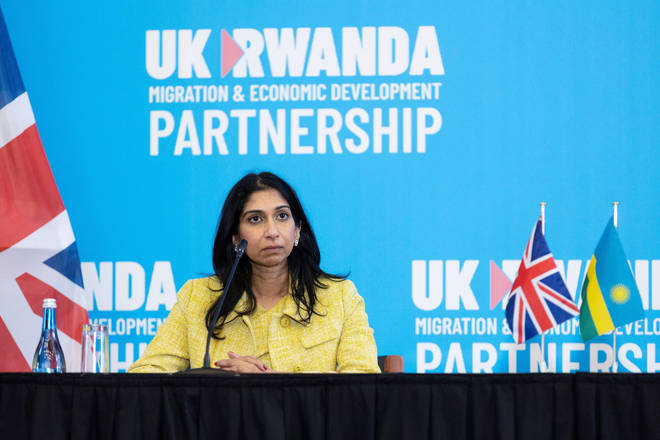 The High Court ruled in December that the original agreement was lawful but has rejected all applications that have been put forward to deport asylum seekers since.
Court of Appeal judges will reconsider its findings later this month, and decide whether Rwanda is safe for asylum seekers to be relocated to.
Home Office minister Chris Philp said yesterday: "We are confident the policy is legal and as soon as we get the necessary legal clearance, we'll implement it.
"I'm not going to get into timescales but we're trying to move the legal process through the courts as fast as we possibly can."
However, Clare Moseley, the founder of the Care4Calais charity said: "Since the deal was signed, small boat crossings have reached a record high and we have seen the tragic loss of more lives in the Channel – proving this brutal policy will not end small boat crossings, it won't stop people smugglers and it won't keep refugees safe."
Source: lbc