The Senate President François-Xavier Kalinda, on Thursday, April 13, stated that bad leadership, rooted to colonial tendency to propagate genocide ideology in Rwanda was at the lead, in enabling Genocide against the Tutsi.
This was during the ceremony to honour politicians killed in the Genocide against the Tutsi, held at Rebero Genocide Memorial in Kicukiro District, where over 14,000 Genocide victims are laid to rest, including 12 politicians.
The Senate President said that the specific point to note about the event is that Genocide would not have been possible if politicians under Habyarimana Regime and previous leaders had not fuelled hate propaganda through Hutu-Power, schools and the media.
"Commemoration gives us an opportunity to send a message to those who still want to spread the genocidal hate ideology that Rwandans have reached a common understanding, about not tolerating anyone trying to act contrary to our decision to work jointly and building the Rwanda we want," said the Senate President.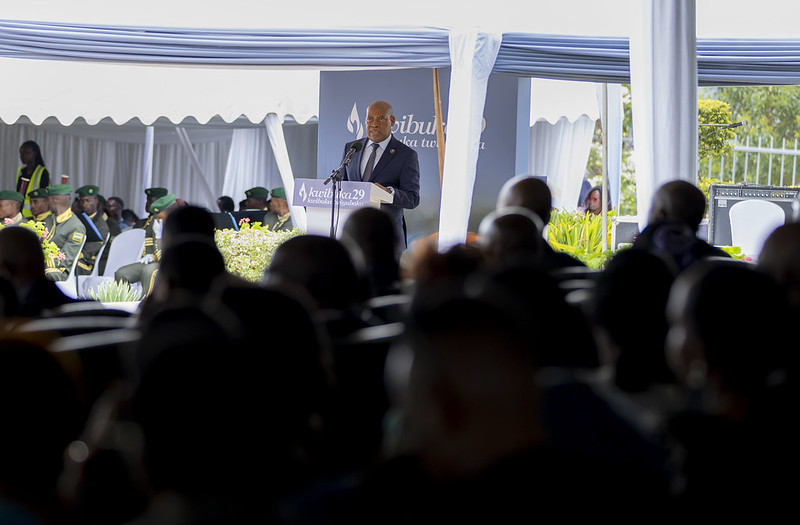 He added that the current government is determined to promote good governance through unity and fighting all forms of discrimination among Rwandans, building democracy based on suitable political ideologies, and attaining solutions through discussions, and consensus.
Politicians remembered here were crusaders of peace and reconciliation, opted for dialogue, and condemned hate ideology that was spread by the regime of President Juvenal Habyarimana in Rwanda.
These were mostly members of either the Liberal Party (PL) or Social Democratic Party (PSD) and include; Landouard Ndasingwa, Venantie Kabageni, Charles Kayiranga, André Kameya, Aloys Niyoyita, Augustin Rwayitare, and Jean de la Croix Rutaremara.
Others include Joseph Kavaruganda, Frederic Nzamurambaho, Félicien Ngango, Jean Baptiste Mushimiyimana, and Faustin Rucogoza.
Elizabeth Mukamana, the spokesperson for National Consultative Forum of Political Organisations also said that the dark moments Rwanda went through were due to politicians who spearheaded discrimination among citizens.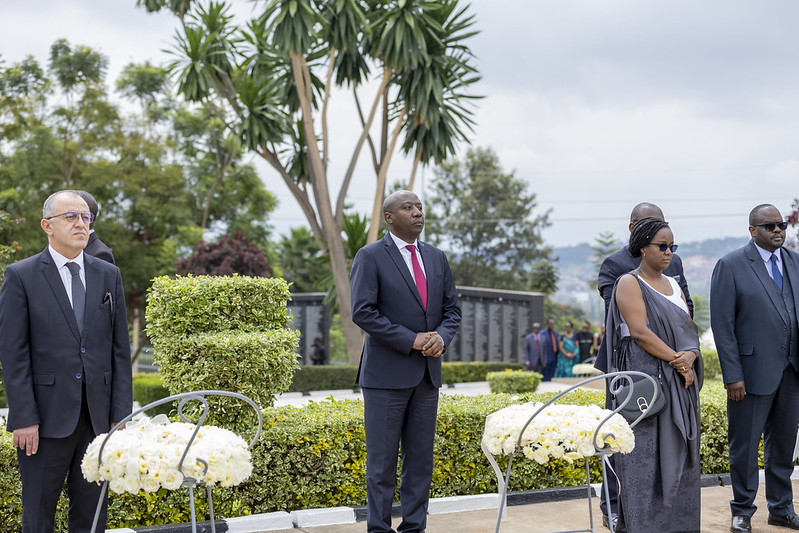 "As current political leaders, even those in the future, we have a responsibility to sensitize our supporters and Rwandans in general on how to live-in harmony, maintaining unity and being exemplary in all our activities.", said Mukamana.
Speaking at the ceremony, the Minister of National Unity and Civic Engagement, Dr. Jean Damascene Bizimana stressed how it was absurd for Rwanda to have had a political governance that did not only promote hatred, but also denied the Tutsi refugees of their right to citizenship and their own property, based on ethnicity.
During his presentation on the role of politicians in the 1994 Genocide against the Tutsi, Bizimana added that leaders by then had developed a system that denied the Tutsi of all their rights through verbal and official communications.
"All this indicates that both PERMEHUTU and MRND political parties were built on the discriminatory tendencies, ethnicity, where prefects were tasked to lead its implementation, who in turn forwarded these orders to the Burgomasters to be spread to the grassroots," said Dr. Bizimana.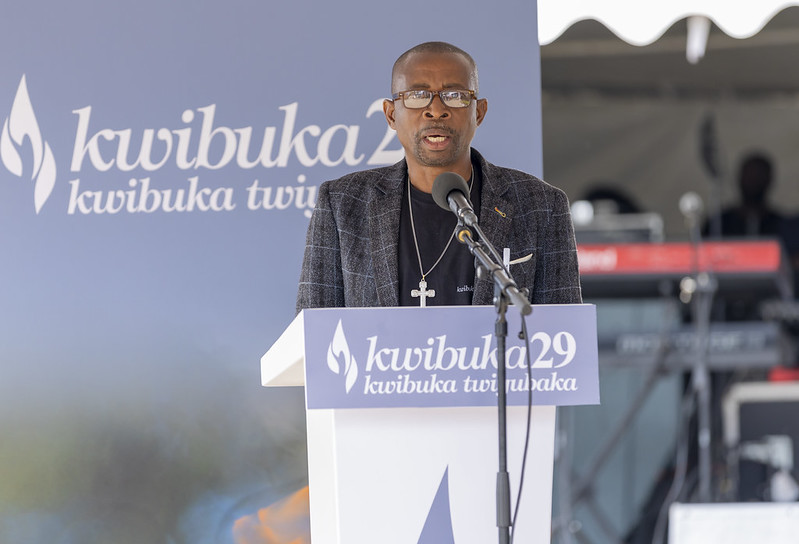 While the politicians who were supposed to protect the Tutsi and their political opponents from the killings had failed their responsibilities, some individuals showed bravery in doing so.
Aloys Uwemeyimana, the guardian of pact (Umurinzi w'Igihango) who by then was a resident of Rusizi in western Rwanda managed to save 120 Tutsi by taking them across the border to former Zaire, now the Democratic Republic of Congo.
Uwemeyimana did this noble act in phases, amidst threats from the Hutu Interahamwe who wanted those Tutsi dead.
"As a member of the International Committee of the Red Cross, I used to save the vulnerable and my conscious could not let me watch over innocent people die, I had to offer any possible support," Uwemeyimana said.
The event also marked the end of the 29th national commemoration week that started on April 7 and also commemoration events in different parts of the country.  However, commemoration continues for 100 days till July 3, 2023.
Source: ktpress