Rwandan peacekeepers have handed over six rehabilitated classrooms of Ecole Kina in the third Arrondissement, Bangui City, to the Ministry of Education in the Central African Republic.
The renovations were sponsored by United Nations Multidimensional Integrated Stabilization Mission (MINUSCA), and will provide a solution to the problem of insufficient classrooms in the region.
The handover ceremony, on May 12, was attended by Nourou Moukadasse, the Minister of Education, who commended the initiative and thanked all stakeholders for their contribution towards this action.
Irene Kouassou, the MINUSCA representative, expressed gratitude towards the Rwandan peacekeepers for their expertise and professionalism that led to the completion of the project in a short period of time.
Col Emery Kayumba, the RWABATT10 Commander, stated that the project is a humble contribution towards solving the problem of insufficient classrooms.
The renovated classrooms will accommodate 270 pupils, including 121 girls of the Kina School.
The project is expected to have a positive impact on the education sector, as the students will have access to better learning facilities. This initiative will also contribute to the stability of the region by providing a conducive learning environment for the children.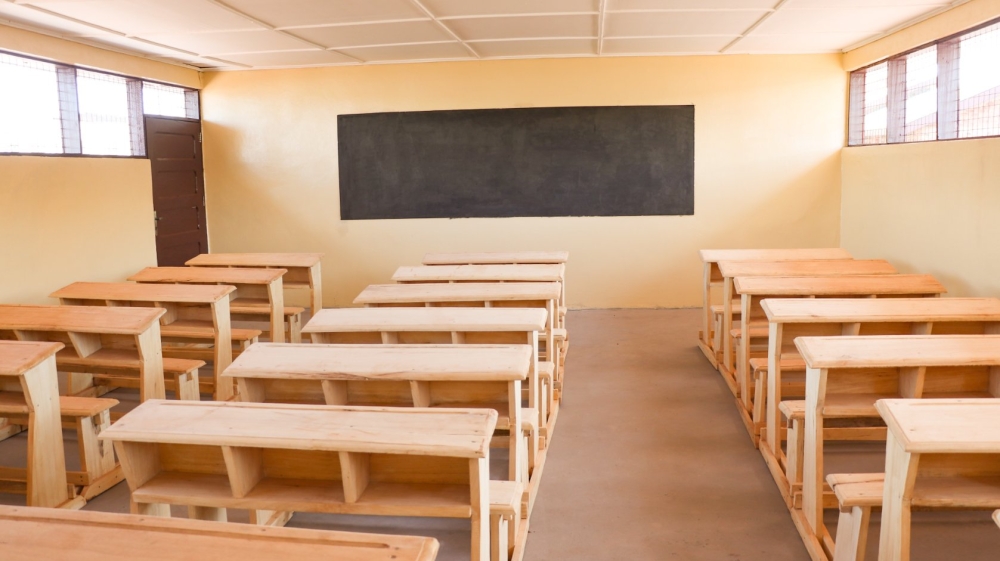 Inside one of the rehabilitated classrooms, transformed by Rwandan Peacekeepers in Bangui City, CAR